Mandie at Amanda Red Weddings was in need of a re-brand, and I was pleased that she came to me to assist her! She was looking to class up her brand to better match her clientele. Mandie wanted to incorporate gold foil, polka dots, and to keep her signature symbol: Two red heels. (She wears red shoes to every wedding she shoots!)
I hooked Mandie up with a new logo, using her red shoes, and created a badge-like design. She also required a few sub-marks that resembled her logo. After that, I created graphics for her to use on her website and Facebook page to keep her branding consistent.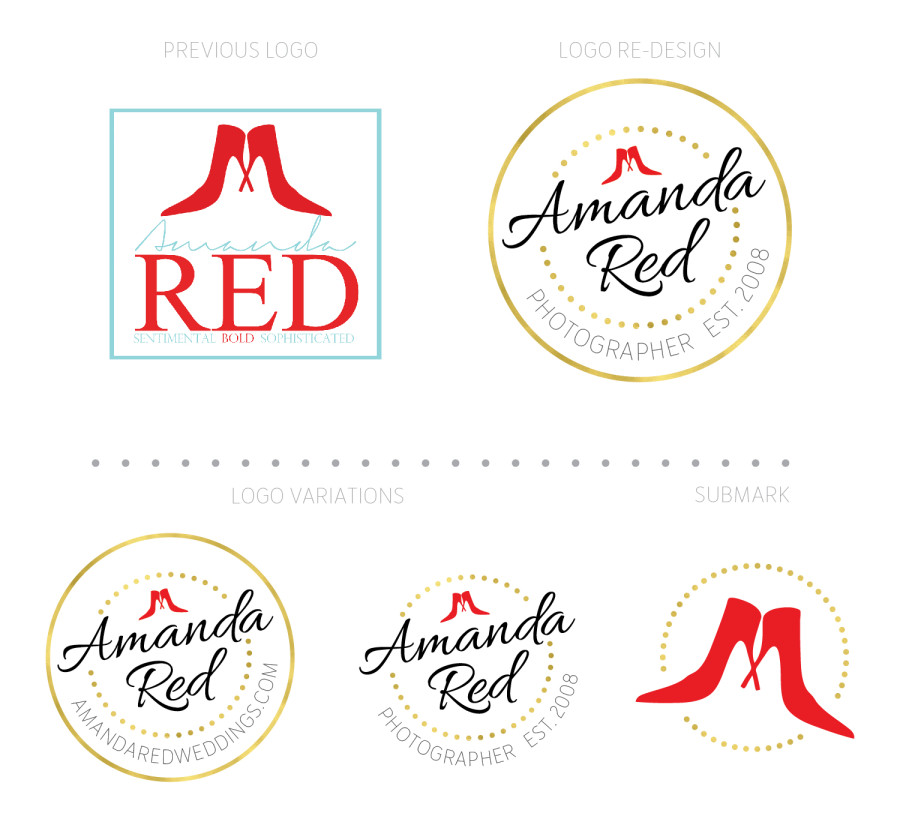 Because she posts many photos from her weddings on her blog, we also created a few different watermark templates. Some feature her logo, some have the shoes, and a few have some gold polka dots in the corners. These are all subtle ways to keep her brand strong throughout her entire website!